Shep's Meadow Farm, located in Hillsborough, NJ, is owned by Eileen Stein and is occupied by Heather L. Nadelman. In partnership with Shep's Hill Farm, it maintains a flock of commercial ewes and a guardian llama.
Meet the Shep's Meadow Sheepdogs
---
Flinn
DOB: February 9, 2011
Flinn exploded into Heather's life in August 2013, when she was imported from Wiet Van Dongen in Holland as a two-year-old. She is an incredibly athletic, energetic bitch who is always up for any amount of work or entertainment, and she is second-to-none in her level of affection around the house. Right now, she is Heather's main trial dog, a role that she thoroughly enjoys. Flinn tested clear/normal for Collie Eye Anomaly and Choroidal Hypoplasia through Optigen. Flinn is a carrier of IGS according to testing offered by Animal Genetics.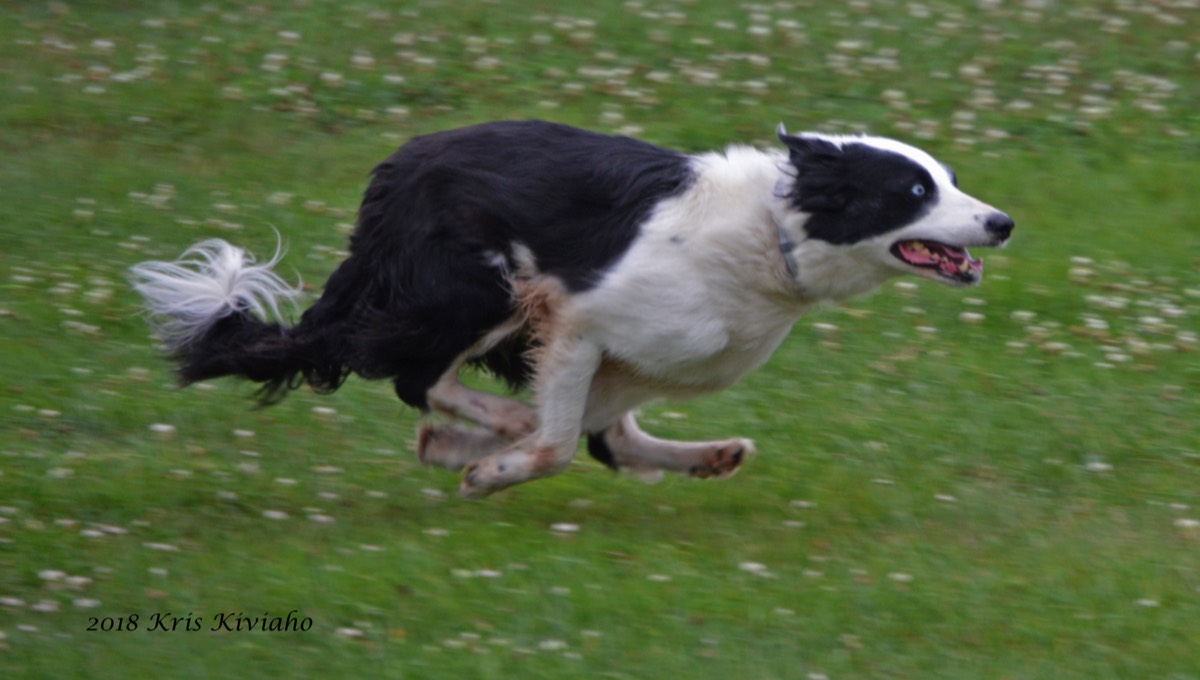 Heather imported Bo at the age of two in December 2010, from Wiet Van Dongan of Holland. Bo's pedigree is predominantly Welsh, with lines going back to Ceri Rundle's Bwlch Hemp/Dolwen Fan cross. At her young age, Bo had already won several Open trials for Wiet. Bo is quick and forward, with solid flanks and an obedient nature, and she proved to be a great Open partner for Heather. Now retired, Bo is a wonderful house dog, with a whimsical personality and an affectionate nature. Bo tested clear/normal for Collie Eye Anomaly and Choroidal Hypoplasia through Optigen.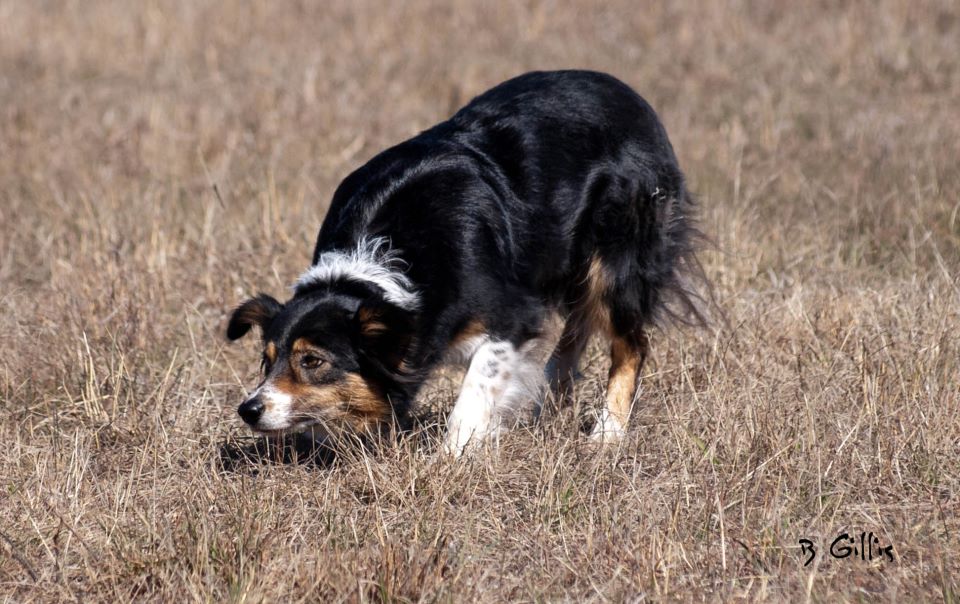 ---
Kim
DOB: January 15, 2004
Heather imported Killibrae Kim from Derek Scrimgeour in May 2007, following Kim's successful nursery season in the UK. Now retired, Kim was a stylish, quick, smooth-flanking bitch with a great feel for her sheep. She was a lot of fun to work, and is even more fun to live with.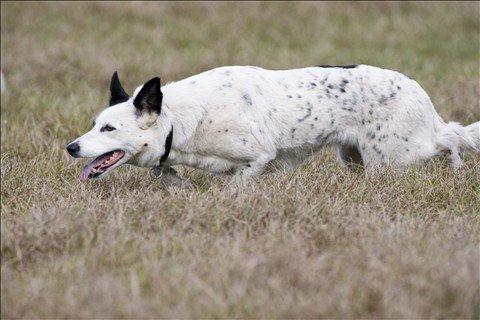 Bred by Eileen Stein, Leap was Heather's first border collie. Although she never became a working sheepdog, she was an incredibly smart, loyal dog who taught Heather a lot about the breed and was a valued member of the household until her death at the age of fourteen.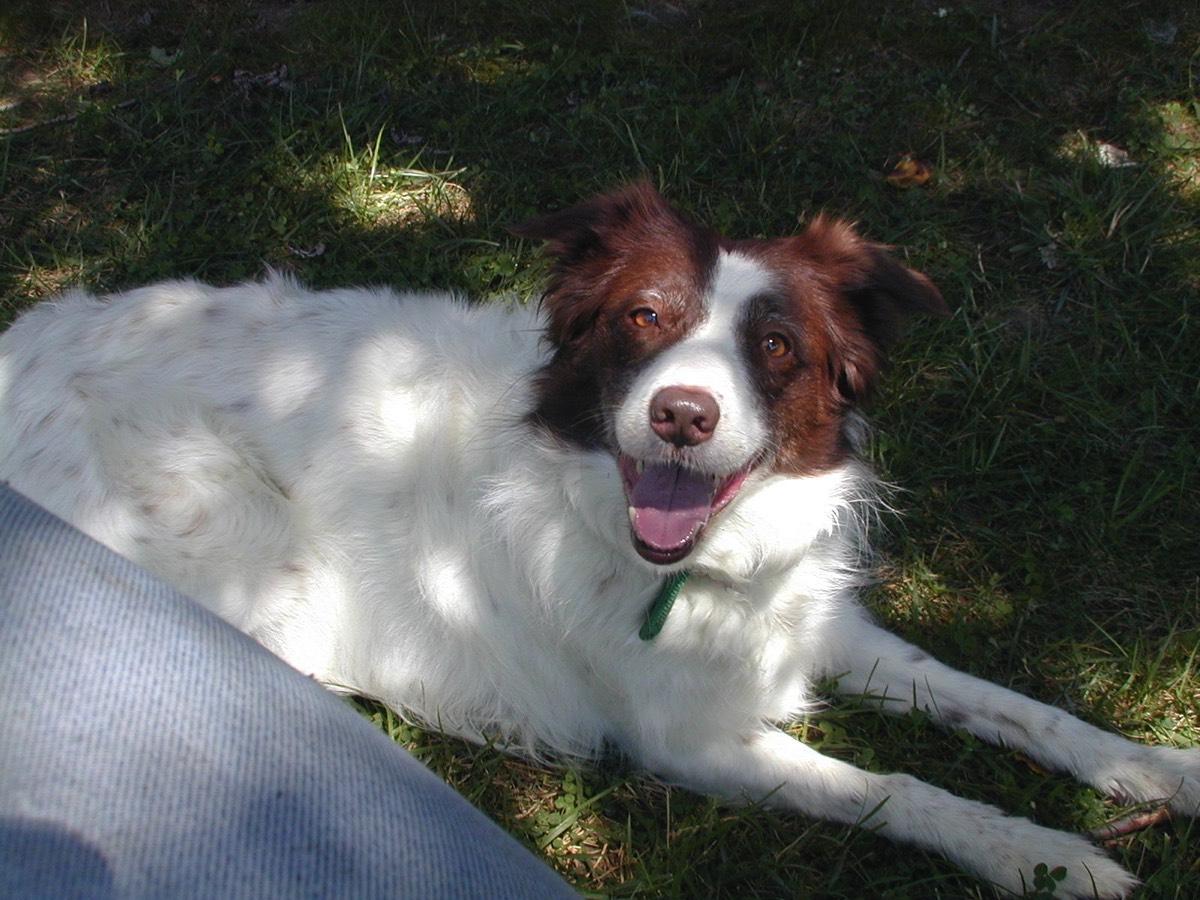 ---
Phyl
DOB: November 16, 1998
Heather imported Phyl from England in 2001. Phyl's father was Bobby Dalziel's Jim and her mother was Bobby Dalziel's Gael (who herself is the same breeding—Bobby's Wisp to Bobby's Dot—as his Cap). She was a very talented bitch who was the perfect first trial dog for Heather. Phyl died in 2013 at the age of 14 and a half, and she will always be missed.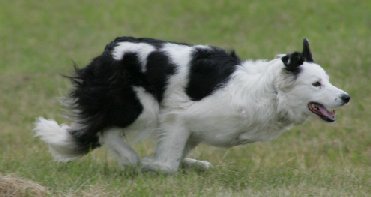 Joss was bred by Heather (and whelped by Sally, who raised the litter), a cross of Amanda Milliken's National Finals winner Bart and Heather's Phyl. Although she never turned into a trial dog, she was a beloved member of Heather's pack for fourteen and a half years.